F40 WCF Heavy-Duty Transaxle Installation Parts
Description
Transaxle NOT included
Please call before purchasing

The transaxles we have chosen are used in street and racing applications and are designed extra heavy duty to handle the abuse of racing.  These are very expensive transaxles with limited availability.  We have found this transaxle to be the least expensive and highest performance solution to keep the overall installation design feasible.
The 6 speed transaxle we offer to retrofit the Fiero is capable of handling more than 500hp.  You need an adapter to configure this transmission for a rear wheel drive V8. Pricing on the transaxle varies with year and condition of the transaxle.
The intermediate shaft we use is from the automatic the support bearing works better with our 3800 engine mount 
The collar is for the automatic  intermediate shaft.The axle seal on the F40 is in a slightly different placement on the shaft.
Parts required to adapt and install the F40 transaxle to your engine conversion.  Transaxle sold separately.

Flywheel 450.00
Clutch 500.00
Axles 500.00
Shift cable 295.00
Cable bracket 150.00
Right trans mount 65.00 
Right trans Bracket 340.00
Left trans Bracket  250.00
Engine mount 65.00
Engine bracket with half shaft mount  215.00
(using the auto 6 speed half shaft smaller mounting bracket)
Mounting bolts (some are special) 75.00

WCF heavy-duty F40 racing transaxle for the 1984 - 1988 Fiero.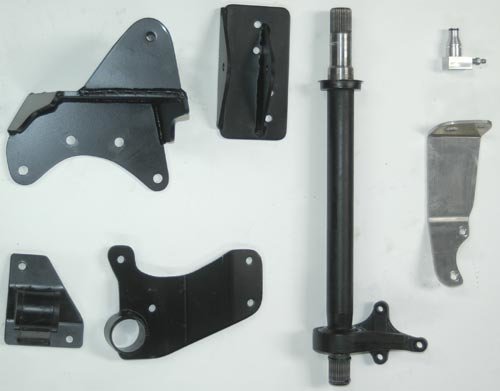 F40 Intermediate shaft, mounts and pressure adapter.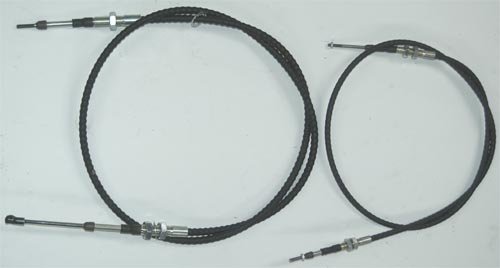 Shift and Select cables  for the F40 Transaxle


WCF Flywheel for the F40 transaxle.
Fiero Clutch and Pressure Plate.
For high horsepower applications, a dual-disk clutch may be installed.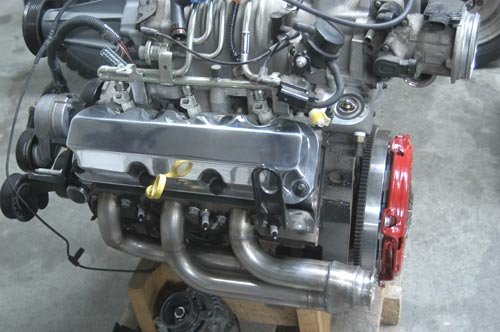 Clutch and custom WCF Flywheel installed.
For high-horsepower motors, a dual-disc clutch may be installed.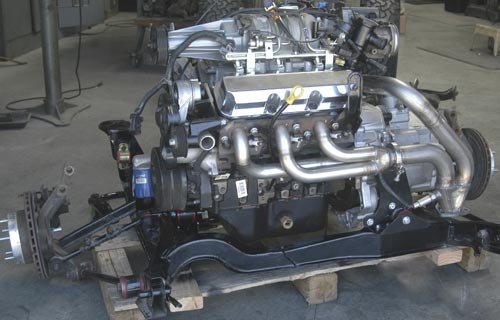 Left side F40 transmission bracket installed.  
Transmission bracket uses the stock Fiero sub-frame mounting holes.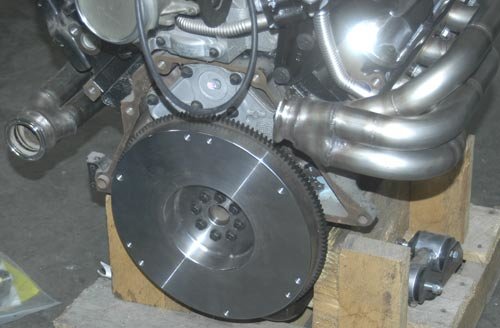 Special WCF Flywheel for the F40 conversion.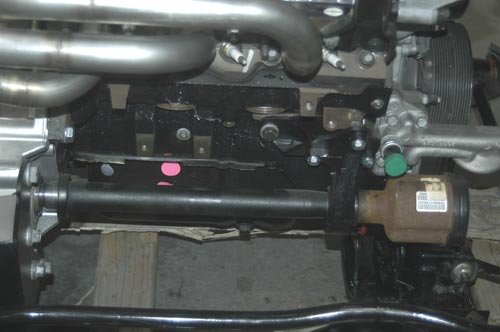 Transmission intermediate shaft installed.